Not enrolled yet? Sign up - it's free!
Thank you for joining our Culture Quest. Your enrollment in any of these destinations provides you with access to them all!
There will be a total of 8 "jewels" of valuable, culture-focused learning & development content from our thought leader partners for you to discover!
These are all facets of a great culture and are presented here as 8 jewels of discovery -- facets that can be developed at any time. They work especially well as an integrated strategy. No particular order is intended.
---

---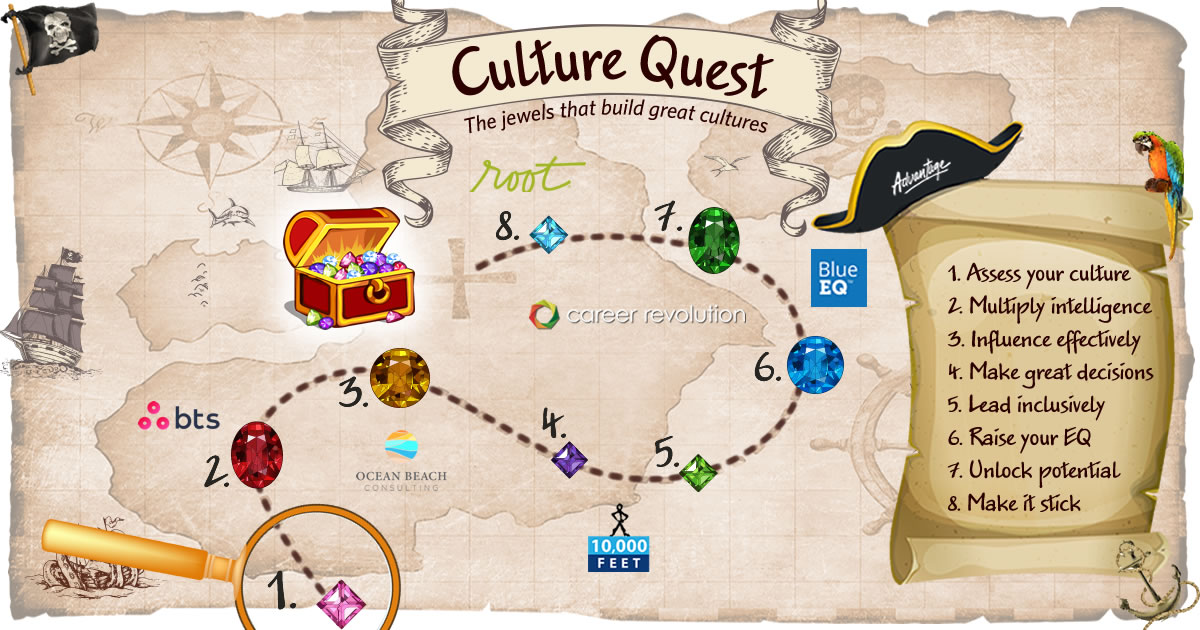 1. Assess your culture - In a world where workplace culture has become a key strategy for success, are you making culture count? Culture can energize or drain, motivate or discourage, empower or suffocate the people on your team. Make sure your culture is a force for good. Take our assessment and see where you stand:
---

---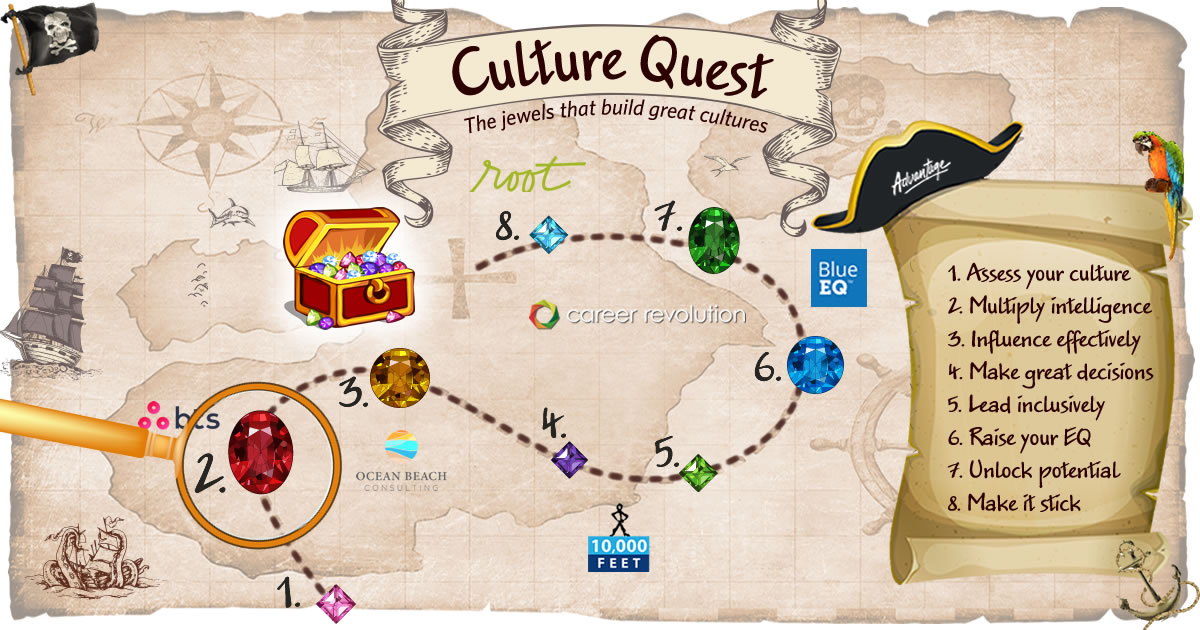 2. Multiply intelligence - In her groundbreaking research and bestseller, Multipliers: How the Best Leaders Make Everyone Smarter, Liz Wiseman discovered how people's intelligence can be multiplied or diminished by their leaders. We've designed a 3-part mini learning journey to introduce some key concepts from the Multipliers Simulation, created with the Wiseman Group by our thought leader partners at BTS. Participate now and start the conversations that are helping companies worldwide transform their cultures.
Resume or retry the steps at your convenience:
---

---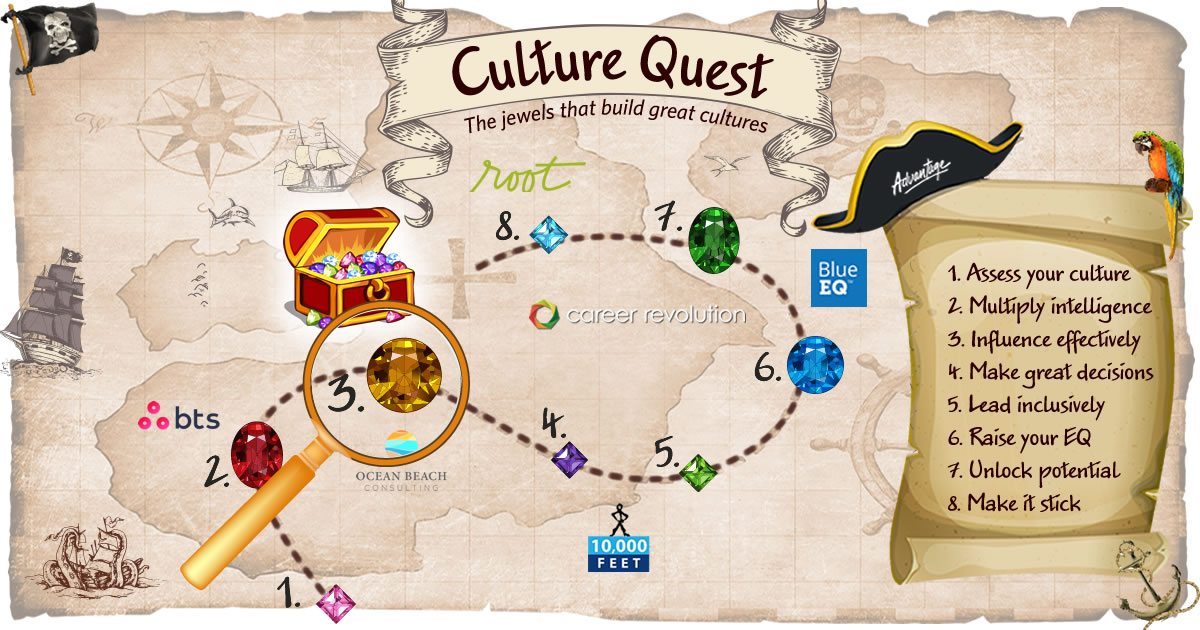 3. Influence effectively - Cultures cannot change without effective change agents leading the way. Do you have great ideas? Are you trying to inspire change? Join our Influence Inside™ mini learning journey and get expert guidance to help bring your ideas to life. Leading the journey is Influence expert, executive coach and thought leader Kelly Dozois, founder of Ocean Beach Consulting and creator of Influence Inside™, a popular interactive learning experience that develops skills for influencing others.
Resume or retry the steps at your convenience:
---

---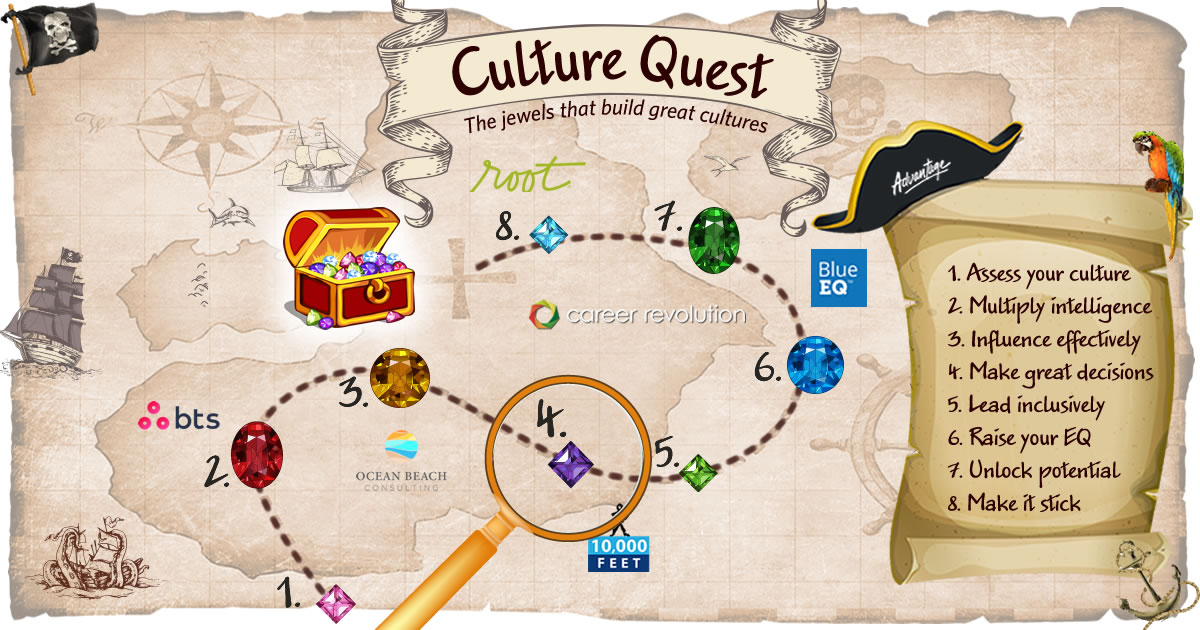 4. Make great decisions - Great cultures are the result of great decisions, and decision-making is a skill that can be learned and perfected. Boost your Decision Mojo™ with some interactive, neuroscience-based strategies from our thought leader partner Brent Snow and his team at 10,000 Feet.
Resume or retry the steps at your convenience:
Discover the science behind decision-making
Could your subconscious be derailing your decisions and your culture?

Your brain's

limbic system

–

the superpower subconscious parts of your brain

– routinely records, adjusts, automates and influences the many decisions you make every day. But can that power also work against you?



Recognize traps to watch out for
6 common decision-making traps and how to avoid them -

Decision-making traps are so hard-wired into our thinking process that we often fail to recognize them even when we are falling right into them. Here are 6 to look out for.

Use our decision diagnostic tool
Based on a decision you're currently considering, find out if you might be at risk of falling into a trap.
---

---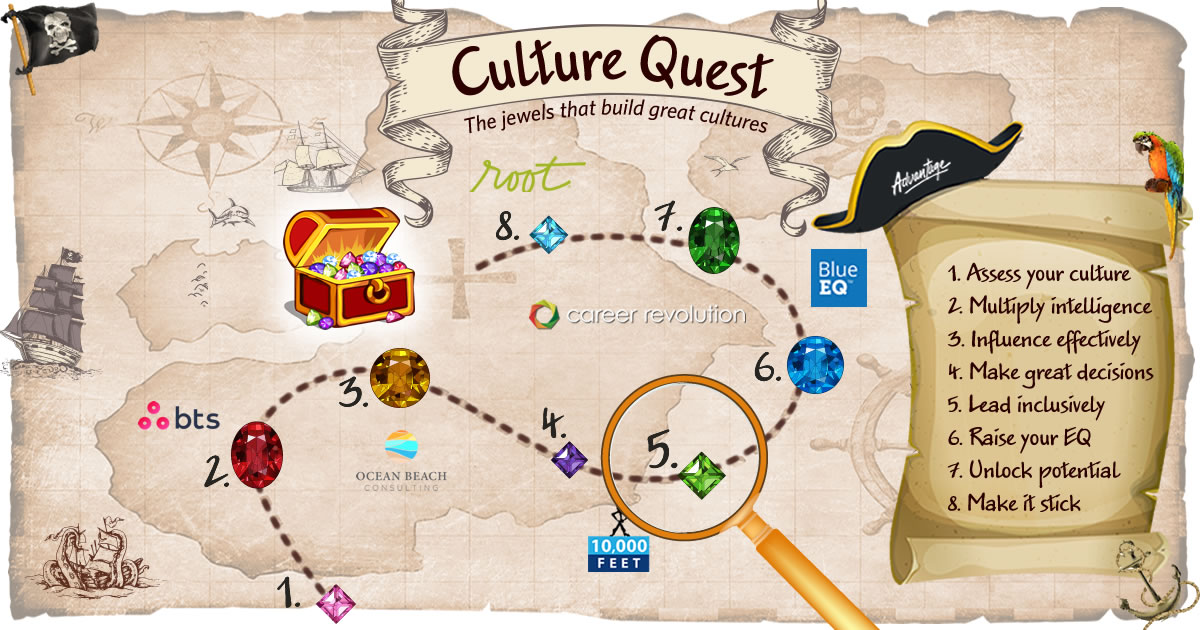 5. Lead inclusively - Discover the difference between diversity and inclusion, why you need both, and why leading inclusively is not only a popular idea, it's a sound business strategy that leads to optimal results. Join thought leader Brent Snow for a discussion on the business case for diversity & inclusion:
---

---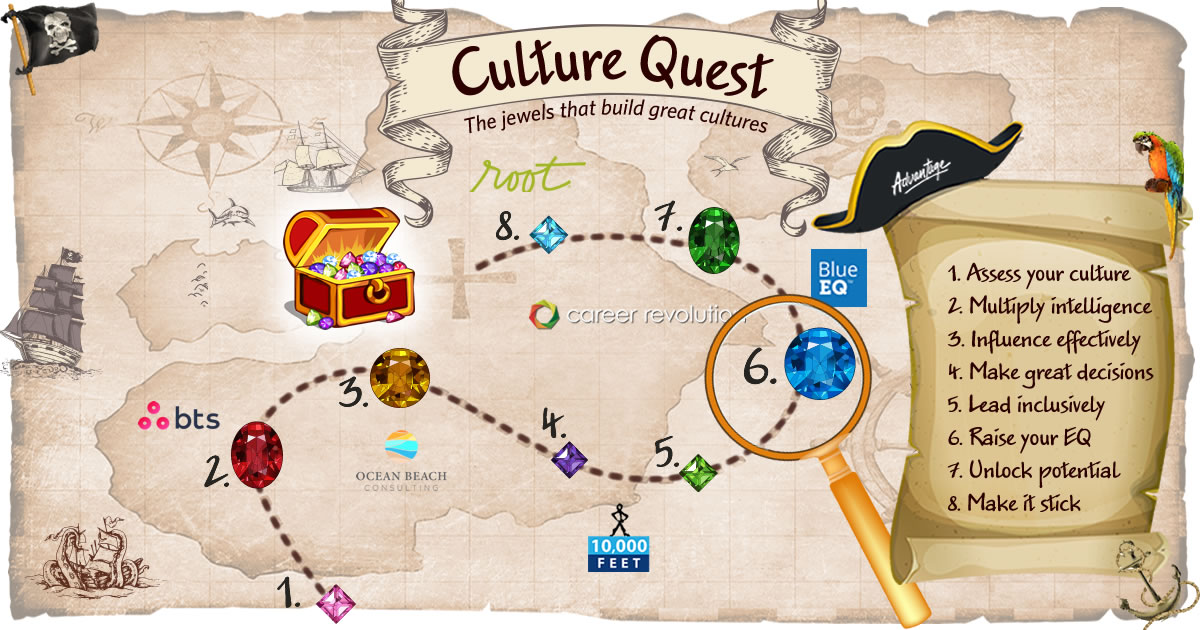 6. Raise your EQ - Turn emotional intelligence into a competitive advantage for your organization. Use EQ to build psychological safety where innovation thrives by focusing on 3 critical skills drive that all winning cultures.
---

---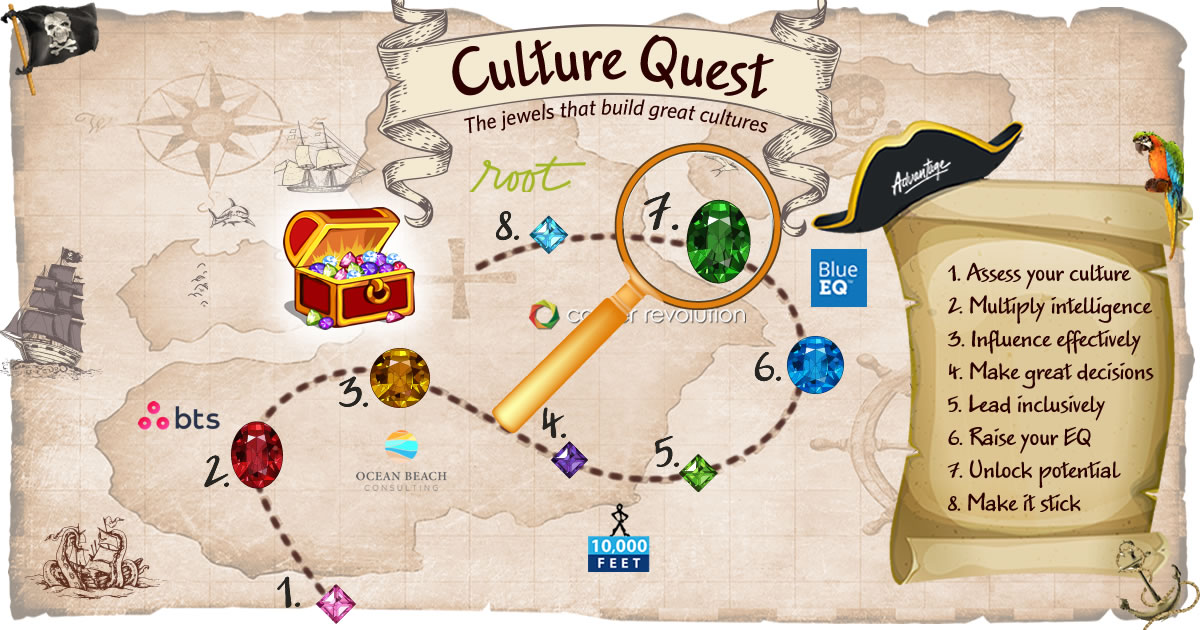 7. Unlock the potential of your emerging workforce - Build bench strength, increase your leadership capacity, and help keep a new generation of emerging talent focused and engaged by bridging the career development gap. Creating a great culture is key, with 95% of new recruits saying they value culture over compensation.
Resume or retry the steps at your convenience:
Assess your organization
Identify your gaps and provide suggestions on how you can address them immediately.
Learn about mindsets
Check out the differences between what managers typically believe

and

what young professionals actually perceive.
Explore solutions
Get 3 strategies that resonate with young professionals.
---

---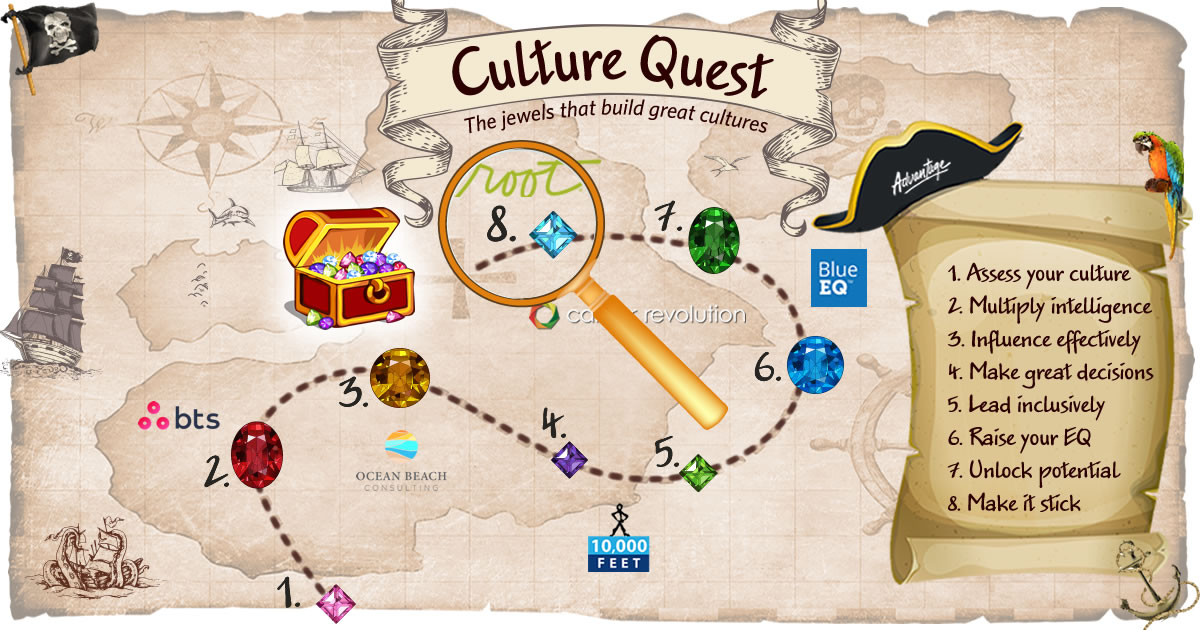 8. Make it stick - Change is hard. It takes time. It's uncomfortable and rarely sticks—unless you rethink the way you do it. Here are 3 ways to help your employees embrace the change you want and need!
That's it! You've finished the Culture Quest!
Feel free to revisit any of these facets of great cultures, and please let us know if you'd like to explore implementing one or more of them in your organization!