Takeaways
Back Pocket Questions - Some go-to questions that can help you quickly shift into coaching mode. Learn more about back pocket questions that can help you tell less and ask more in this video:


Webinar Recap/Highlights - Audio highlights, visuals, and links to resources. View this online (note, this version in html5 might not fully load on your mobile device) or as a PDF (with links out to resources and media).

What you said:

Culled from among

more than 250 responses

to a survey we prepared as part of the registration for our July 30 webinar with

Multipliers author Liz Wiseman and collaborator Shawn Vanderhoven, here are some highlights from what people said are their biggest challenges

and also ways in which they've

felt empowered

or tried to

empower others

.
Wanted: Your feedback!
We'd love to know if this webinar was helpful to you. Could you please take a moment to answer a few quick questions here? Thank you!
New! The Multipliers
virtual

learning journey

Through the magic of technology, we're now able to offer a rich, virtual learning experience that closely matches the original in-person simulation based on Liz Wiseman's groundbreaking bestseller. The virtual session combines the interactive features of Zoom with the proprietary BTS Pulse platform to create a robust virtual learning lab.

We're putting together some public Multipliers sessions, and we'd like to get a feel for your level of interest so we can best accommodate your needs. Let us know here and we'll notify you about available dates and sessions!

Also available: Multipliers coaching for individuals and teams (new!) - contact us for details or inquire here.
You might also like ...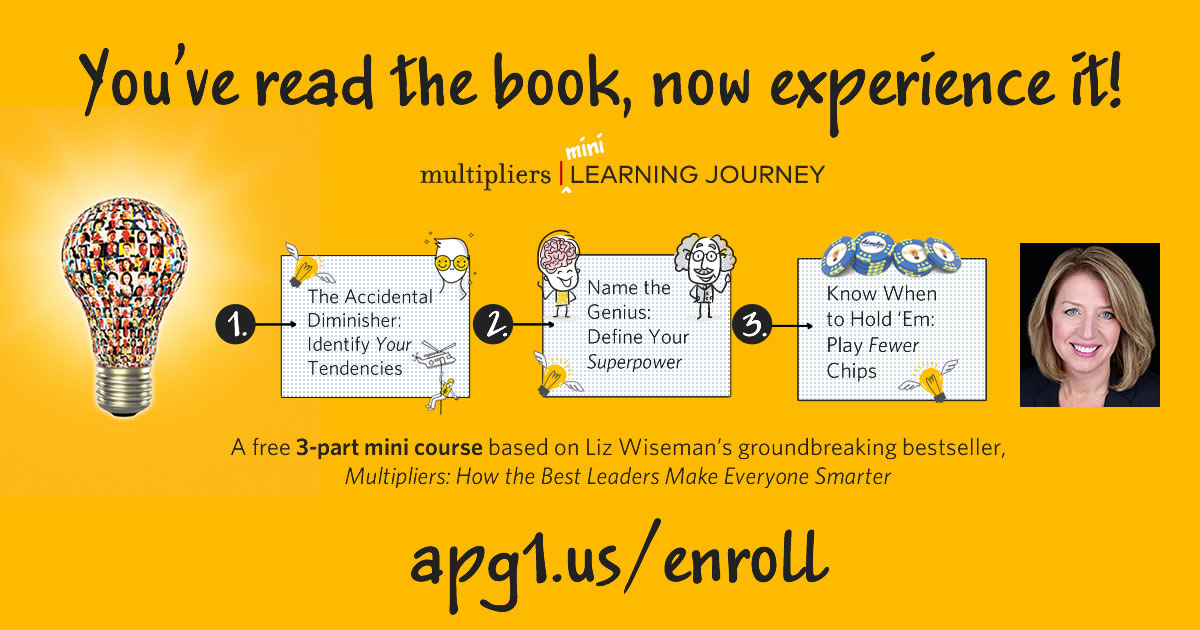 Learn the language of a Multiplier in 3 easy steps. Try It out! (In case you haven't read the book, this is a great way to quickly get up to speed!)