The global expert on noble purpose in business, Lisa McLeod will lead the next webinar in our 2020 series on Pivoting Together in Challenging Times. Join us on Wednesday, October 21, at Noon Eastern. The 45-minute interactive session will conclude with a 15-minute Q&A.
---
Do you have a purpose or do you just sell stuff?
"The words selling and noble are rarely seen together. Most people believe that money is the primary motivator for top salespeople and that doing good by the world runs a distant second. That belief is wrong."
When Lisa Earle McLeod, author of 5 bestsellers including Selling With Noble Purpose, wrote those words in 2013, she had no idea she was about to turn the sales industry on its head.
Purpose drives profit
Having a noble purpose – working with high ideals to improve your customers' lives and do work that matters – has been proven to increase revenue, drive engagement, and differentiate your brand.
But more than that, focusing on a noble purpose – especially in times like these when many are struggling – can refresh your spirit and build enthusiasm across your organization while you also help your customers with work that makes you proud.
Register now to join our session on October 21 and get access to the recording and valuable takeaways.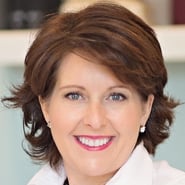 About our presenters
Lisa Earle McLeod is an advisor, consultant, and speaker who works with senior executives and sales teams around the world. She is the author of 5 bestselling books and a sought-after speaker known for her authenticity and humor. Lisa's work has been featured in Forbes, Fortune, and The New York Times.
McLeod is also the founder of McLeod & More, Inc., a new Advantage Performance Group thought leader partner.
Also joining us will be Elizabeth Lotardo and Paul Middleton, who along with Richard Hodge are developing a learning journey for Selling with Noble Purpose on the 1st90 mobile platform. You'll get a sneak peek of the app at the conclusion of our session!
More from Lisa on working with purpose: