The pandemic blurred the lines between our personal lives and work, making wellness
a critical post-COVID strategy

for organizations. Employee well-being presents both

a risk and an opportunity

for organizations. While the costs associated with disengagement and absenteeism are significant, a focus on wellness and

human capital sustainability strategies

have the power to

change the trajectory

of an organization.

This event has concluded, but it's not too late for you to enjoy it AND get access to a special FREE GIFT good for the next 90 days. Sign up today!
Facilitated by: Matt Prostko of TaskHuman


When

: Thursday, June 10, at Noon Eastern

Duration

: Join us for a 30-minute interactive webinar followed by a 15-minute Q&A and an optional 10-minute guided meditation.




Register now to attend or get access to the replay and takeaways. We have a special gift for participants!
About special guest facilitator Matt Prostko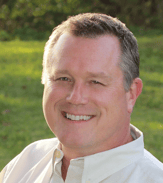 Head of Sales for TaskHuman, Matt Prostko is a proven leader with broad experience across industries and organization sizes.
He loves guiding teams, growing individuals, creating lasting partnerships, and helping organizations win by ensuring their people are happier, healthier and more productive through authentic connections with other humans.
TaskHuman is on a mission to make self-care and personal wellness revolutionarily accessible and affordable to anyone with a smartphone or tablet. They combine state-of-the-art AI technology, a vetted community of amazing, experienced providers, and an easy-to-use mobile app to help you tackle whatever life throws your way, all through the power of live 1-on-1 human guidance.
Relax & refresh with Stephanie Meriaux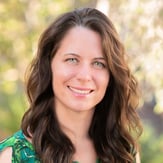 This session will conclude with a 10-minute guided meditation by Stephanie Meriaux, ACC, CPCC, a mindfulness coach at TaskHuman. Stephanie is a skilled facilitator, speaker & coach and is passionate about personal leadership, healthy relationships, and mindful living.

She is the founder of the Relationship Bootcamp, author of a bestselling book, Navigating Divorce with a Peaceful Heart: A Practical Guide to Cultivating Inner Peace in the Midst of Chaos, and she enjoys mindset teaching and coaching for TaskHuman and Women's Business Centers.