Facilitated by: Shane Snow, bestselling author, award-winning journalist, and founder of Snow Academy

When

: Thursday, May 20, at Noon Eastern

Duration

: 30-minute interactive webinar +15-minute Q&A




Register now to attend or get access to the replay and takeaways!
The world needs more innovative thinkers and leaders. Here's how to become one of them.
Popular culture tends to place people in categories: Creative or Not. Innovative or Not. But the world's greatest innovators and creative thinkers don't do what they do by magic. There are patterns in the way they think. And by understanding them, any one of us can become a more breakthrough thinker and problem-solver ourselves.
So in this session, we're going to break down the science of "lateral thinking" and how to use it ourselves—even if you don't think of yourself as particularly creative.
Then we'll dig into the hidden psychology that prevents smart people from using lateral thinking, and we'll explore how the science of "intellectual humility" can help us to overcome common obstacles to innovative problem-solving.
You'll leave with a framework for how to use lateral thinking in your own work and life—plus a tool for increasing your ability to think more flexibly in general.
About special guest facilitator Shane Snow
Shane Snow is an award-winning entrepreneur, explorer, and journalist—and the bestselling author of 3 books: Dream Teams, Smartcuts, and The Storytelling Edge.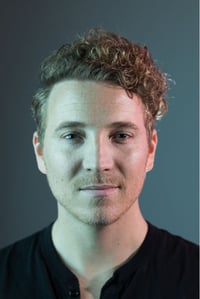 Snow has helped expose gun traffickers and government corruption, climbed up abandoned buildings around the world, eaten only ice cream for weeks in the name of science, and taught millions of people to work better through his research, writing, and education company Snow Academy.
He's performed comedy on Broadway, been in the running for a Pulitzer Prize for investigative journalism, and is a world-renowned keynote speaker on innovation and human behavior.
Snow's writing has appeared in GQ, Fast Company, Wired, The New Yorker, and many more.