In the past year, scores on the BlueEQ™ emotional intelligence self-assessment went DOWN in
all but one

of the 25 dimensions of EQ. Can you guess which one went UP?

INDEPENDENCE • MOTIVATION • SELF CONFIDENCE • OPTIMISM • INTEGRITY • RESILIENCE • SELF RESPECT • EMPATHY • ACCOUNTABILITY • OPENNESS • SELF KNOWLEDGE • RELATIONSHIP MANAGEMENT • OBSERVATION • ANTICIPATION • INFLUENCE • CONFLICT MANAGEMENT • EGO MANAGEMENT • MONITORING • EMOTIONAL STABILITY • DELAYED GRATIFICATION • INTERPRETATION • INTROSPECTION • MINDFULNESS • STRESS TOLERANCE • IMPULSE CONTROL

BlueEQ has some surprising research on how we've been coping emotionally through the many challenges of the past year, and why it's especially important in our post-pandemic future to develop our organization's psychological safety, a critical component of EQ.
What: Leading with Psychological Safety webinar
Part of our 2021 webinar series, Together We Create!
When: Thursday, April 22, 2021, at Noon Eastern

Duration: 30-minute interactive webinar +15-minute Q&A
Facilitated by: Michael Gillespie, founder and CEO of BlueEQ, an Advantage thought leader partner and developer of the powerful BlueEQ™ emotional intelligence self-assessment in use worldwide.
Register now to attend or get access to the replay and takeaways!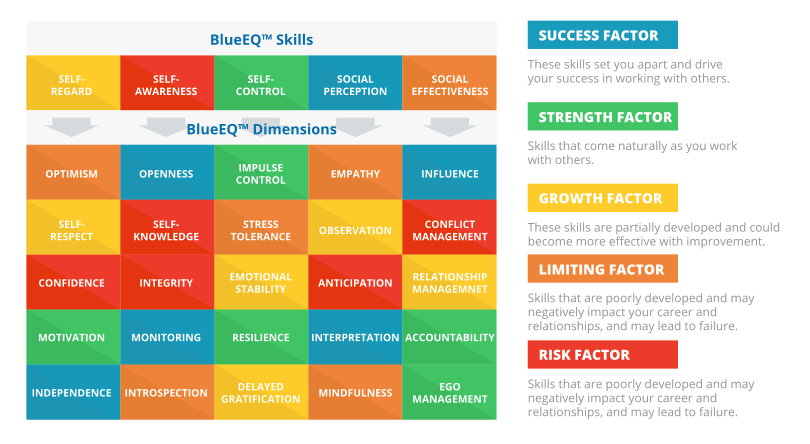 An example heat map of the skills and dimensions that are measured by the BlueEQ™ emotional intelligence self-assessment.
Why psychological safety is the ultimate strategic competitive advantage for 2021
Psychological safety is a shared belief that it's safe to discuss ideas, experiment, take risks, give feedback, and learn from mistakes. It's a work environment and a management style that allows people to engage and thrive.
An overwhelming body of research has shown that psychological safety is the foundation to your organization's ability to keep your best and brightest talent, innovate, and accelerate performance.
As you seek to create higher levels of inclusion, collaboration, candor, and engagement, you will find that psychological safety is the underpinning factor that lifts these components to their highest levels.
The good news is, psychological safety can be measured and improved!
About our facilitator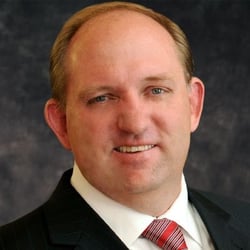 Michael Gillespie, the CEO and founder of BlueEQ, an Advantage Performance Group thought leader partner, is a recognized leader in the training and consulting industry. He has developed educational programs for some of the largest companies in the world.
He co-founded TrueNorth Corporation, which was acquired by FranklinCovey. He has created marketing and training programs for PWC, Citibank, Bank of America, TD Ameritrade, and Transamerica.
Michael holds a Bachelor of Science in Economics and a Master of Business Administration in Marketing and Strategic Planning from Brigham Young University.