Special FREE opportunity!
Please join us for a valuable webinar that can help you, your colleagues, and your family members build resilience and stress tolerance in these challenging times.
The session will include a special free opportunity to enroll in the BlueEQ emotional intelligence self-assessment training program. It's our gift to you. There is no cost or obligation for individuals.
Invite your family members at home to attend with you. Invite close team members or others in your circle of trust. Help us reach others with valuable tools that can help ease the pain and stress brought on by COVID-19 and help you prepare for what's next.
Please join us for the replay of our webinar from May 7, 2020, featuring our thought leader partner Michael Gillespie, founder and CEO of BlueEQ, and our own Lori Urban, master BlueEQ facilitator.
Michael and Lori lead an interactive, 30-minute session on how individuals and organizations can better weather the storms of a crisis by building emotional intelligence, the foundation for psychological safety, innovation and much more. A 15-minute Q&A session will follow.
Physical safety is top of mind as our world begins to emerge from this crisis, but psychological safety is just as important, perhaps now more than ever.
Please register now to get the recording and access to the followup tools and our very special offer from BlueEQ.
Brought to you by Advantage Performance Group with our thought leader partners at BlueEQ.
About our facilitator Michael Gillespie
Michael Gillespie, CEO and founder of BlueEQ, is a recognized leader in the training and consulting industry. He has developed educational programs for some of the largest companies in the world.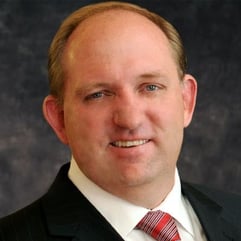 Designed by a team of industry experts, social and behavioral scientists, and validated by independent psychometricians, The BlueEQ™ Emotional Intelligence Assessment is the fastest and most precise way to increase your emotional intelligence when combined with workshops, coaching, and consulting.
The self-assessment consists of 150 questions and takes 20 minutes to complete. Once you complete the assessment, you will receive a customized report of your emotional intelligence test results, along with a development guide that identifies priorities, development tools, and activities to help you grow your overall emotional intelligence.
Lori Urban, an Advantage Performance Group partner and master BlueEQ facilitator, describes some of the benefits of BlueEQ:
Photo at top:
David Marcu