If your people are like most, they are very talented in their functional areas of expertise but might not understand the bigger picture as well as you would like. Interplay is a hands-on business acumen simulation that will give everyone (whether they're from Operations, HR, Sales, Legal, Marketing, or even Finance) a dynamic view of how their decisions can drive value for your customers and your company.
Two options! Join us on Tuesday, November 14, from 9-10am Eastern or on Wednesday, November 15, from 4-5pm Eastern.
Interplay has been called a "mini MBA-in-a-day" for good reason. It builds a broad understanding of the critical factors that influence success or failure in any organization. Originally created for both Apple and Microsoft, Interplay has subsequently been used by many other leading organizations.
Developed by our thought leader partners at 10,000 Feet, Interplay's livevirtual edition fully recreates the game content, colorful game board, and competitive experience.
Working in teams, participants develop strategy and resolve business challenges. No matter which resolutions they come up with, the Interplay experiential learning process makes clear which decisions and activities have the greatest business impact on the company's short and long-term success.
Your host: Irv Stern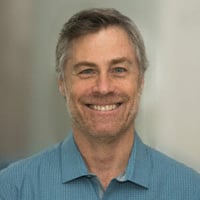 Irv Stern, partner at Advantage Performance Group, brings more than 30 years of consulting and facilitation experience with clients across a broad range of industries. A seasoned business and financial literacy specialist, he also helps organizations improve business results in the areas of sales effectiveness, strategy execution, organizational change, and performance management. His global experience includes work in Asia, the Middle East, South America, and throughout Europe. Facilitating Interplay is one of Irv's specialities!
More about Interplay
RSVP today to join us for a free flyover preview of the virtual experience.