Does the sales team you have in place today have what it takes to succeed tomorrow?
In the new world since COVID-19 interrupted nearly everyone's sales cycles, sales strategies and approaches are evolving faster than ever. Some companies are facing cutbacks. Some are adjusting to virtual selling. Others realize they need a comprehensive sales team transformation. This means that sales talent management is a strategic priority.
As your sales strategy evolves, it is important to ensure you have the right sales talent in place for how you plan to go to market. After all, the team that got you where you are today may not be the team you need to succeed in the future.
Making effective decisions about sales talent is nearly impossible when relying on methods that are subjective, inconsistent, and not tailored to specific sales roles.
At our webinar originally held July 9, our thought leader partners Courtney Mohr and Wendy Mack from GrowthPlay show you how to use objective data and talent dashboard tools to support accurate sales talent decisions. The 30-minute interactive webinar is followed by a 15-minute Q&A session.
This webinar will help you:
Learn a framework that simplifies the complexity of sales team transformation
Identify the right sales roles to execute your evolving sales strategy
Use objective, relevant data to predict who will be successful in specific roles
Align your existing sales talent to the roles that are critical for success
Determine whether building or buying sales talent will best address your sales talent gaps
Ultimately deploy a high capacity sales force that drives revenue growth
When you register you will also receive an offer to complete GrowthPlay's Chally Assessment and receive a free personalized strengths report.
About our presenters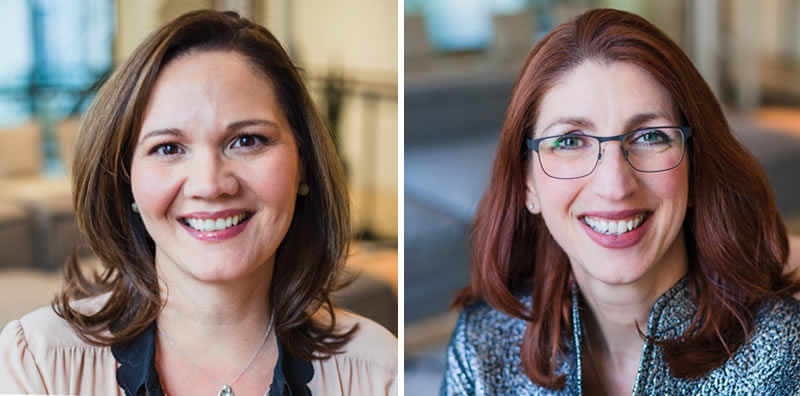 Courtney Mohr (left) and Wendy Mack
GrowthPlay's Chief Executive Officer Courtney Mohr oversees teams working with midsize to Fortune 500 companies, across a range of industries, to drive sales success by aligning organizational structures to business strategy, matching talent and skills to the right roles, and improving team dynamics.
Wendy Mack is an experienced organizational effectiveness consultant whose work focuses on helping leaders align and unlock the potential of their people to fuel growth. As Managing Director for GrowthPlay's Sales Talent Practice, Wendy leads the team responsible for combining extensive Chally research with consulting expertise to create and deliver high quality solutions for partners and clients.