Share with a colleague:
Get your Strategy Deployment Toolkit
Ready to take the first step toward successfully deploying your company strategy?
You need your employees' buy-in, a solid game plan with everyone aligned toward a common goal, and a company so pumped up that they break out into verses of "Kumbaya" in the kitchen.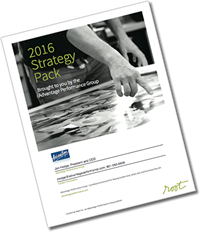 Okay, maybe not that last part. But we totally get what you are trying to accomplish – and we can help.
Since strategy is a foundation for success, we've put together some resources with our thought leader partner Root, Inc., that are jam-packed with information to get you well on your way to successful strategy execution.
What's Inside
Download our toolkit today and you'll get all this:
Solution Sheet — Strategic Learning Map® Modules
White Paper — Creating a Company of Owners
White Paper — Setting Business Priorities: The Six Most Important Responsibilities for the Leadership Team
Point-of-View Paper — Five Fundamental Truths of Corporate Strategy Execution
Watercooler Sketch Activity — Strategy Activation Needs Great Communication