This 30-minute webinar will provide you with an opportunity to step back from the day-to-day pressures of these uncertain times and be led through a process to create a vision for what you aspire to. Once you experience it yourself, you can help others do the same. A 15-minute Q&A session will follow.
Watch the webinar replay from April 30, 2020.
Brought to you by Advantage Performance Group with our thought leader partner Christine DiDonato of Career Revolution, Inc.
Career development is often at the forefront of our employees' minds. As we face uncertainty, we have an increased need to determine what's next while also staying productive.
Whether you are managing others or thinking about your own path, trying to plan for the future while navigating ambiguity can be challenging. This webinar will help you gain some clarity in these challenging times.
What participants had to say:
"So many of us are heads down with COVID and day-to-day issues, great to lift heads up and think about the future in a positive light."
"Much appreciated - just to step back and visualize where we want to be, and why, is really valuable!"
"Thank you, Christine, great session and well delivered."
About our facilitator Christine DiDonato
Christine DiDonato is an innovator in the space of employee and leadership development. As the former head of talent for Sony, she focused her passion and research on acquiring, coaching, and developing the organization's youngest generation of employees to become the next generation of leaders.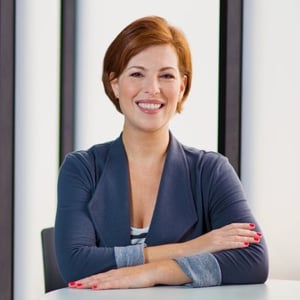 A leading advocate for millennial career development, Christine created AccelerateME, a unique feedback tool specifically designed for today's young professionals to get the feedback they crave and take greater ownership of their career path.
Christine is a progressive facilitator who moves groups beyond theory to put solutions in place that address the challenges of a new generation. She is a LinkedIn author, a recognized leader in her field, and a contributor to popular publications including Time, Money, Inc., Forbes, Human Capital Institute, Society for Human Resource Development, College Magazine and USA Today.