Spend
20 minutes

to advance
your career and your life.
BlueEQ™ is among the most accurate, comprehensive, and powerful emotional intelligence self-assessments available. Designed by a team of industry experts, social and behavioral scientists, instructional psychologists, and psychometricians, the BlueEQ self-assessment consists of 150 rapid response questions and takes an average of 20 minutes to complete.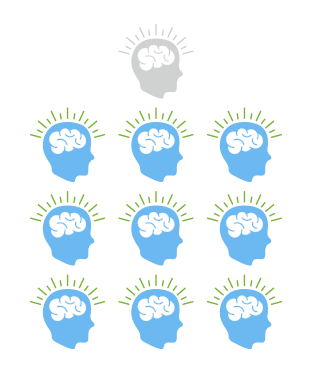 How will
BlueEQ

benefit you?
90% of characteristics for success are attributed to emotional intelligence.
75% of the time the high EQ candidate will beat out the high IQ candidate**
71% of managers value EQ over IQ**

"Emotional intelligence is not fixed. You can improve it and transform your personal and professional life." —Dr. Timothy R. Clark
Access our exclusive free trial of the BlueEQ assessment today by filling out the form at right so you can immediately begin the assessment and get your results.
Our free trial provides your overall BlueEQ score and a heat map indicating your competencies in 5 skills and 25 dimensions. The color-coded heat map helps you identify skills or dimensions to focus on developing, and offers suggestions on how to improve in those areas. There is no cost or obligation.