Are you energy challenged? Would you like to explore a process to put more balance into your life?
Plan now to participate in this unique, practical working session and leave with a finished prototype you can immediately put to use.
Every year, we at Advantage Performance Group like to present a special, complimentary event for our colleagues and friends that's beyond the scope of our usual business – something that we believe will enrich your life.
This year, we're delighted to be able to share a 90-minute virtual workshop with Susan Burnett, a former C-level talent and marketing executive at companies including Yahoo!, Gap, Deloitte and others, who is now CEO of Designing Your Life Consulting as well as a non-profit leader and startup advisor. We also know Susan through her executive role with our thought leader partners at 1st90.
Susan will lead us through a 90-minute design-thinking journey on balance and energy that includes design practice, breakouts for collaboration and feedback, and an action plan for next steps as you design your own new prototype for balancing the flow of energy in your life.
Through virtual and in-person workshops and coaching, Designing Your Life (DYL) Consulting empowers people around the world to use the life design thinking process, tools and mindsets to design future possibilities for their lives and careers, especially when things change.
That process incudes The Life Design Framework©, applying the design thinking process in order to make a product design process relevant to life design. This framework was made popular by the books Designing Your Life and Designing Your Work Life by Bill Burnett and Dave Evans.
Their mission and solutions are a relevant and timely response to the unique post-pandemic realities of today's workplace and life's challenges.
Today's reality in the workplace*
• 85% are not engaged or actively dis-engaged at work. 1
• 94% want to work for and would stay in a company that invests in their professional development. 2
• 1/3 are willing to take a 10% pay cut if they can design their work schedule. 3.
• Employee well-being is a NEW engagement driver.4
• Exhaustion and digital burnout are on the rise.5
The Great Resignation in the U.S.
• 2021: 20 million workers resigned, ~20% without a new job.6
• 2022: 50.5 million quit their jobs. (U.S. JOLTS report).
• 2023: The Great Resignation slowed and was replaced by "quiet quitting," employees doing the absolute minimum to keep their jobs.
• 33% of women are considering downshifting or leaving the workforce7; 40% have considered leaving their company or switching jobs. 8
Don't miss this valuable workshop opportunity normally available only to DYL Consulting's clientele.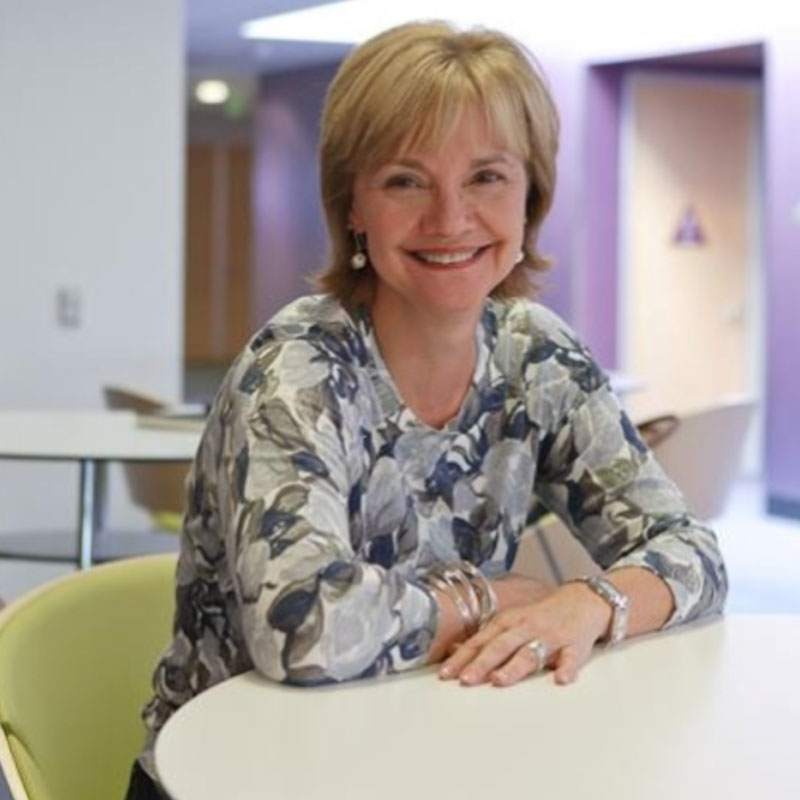 Special thanks to our facilitator and colleague Susan Burnett
Experience: 35+ years in business: Talent and Marketing Executive @ HP, Talent Management Executive @ Gap Inc. Deloitte, Yahoo! and BTS
Design Focus: Business model re-design and restructuring; learning design
Today: Cofounder and CEO of DYL Consulting and DYL for Women: start-up advisor for 1st90, a mobile learning platform and an Advantage Performance Group thought leader partner; Our Office, a D&I SaaS solution; and Rising worldwide, a non-profit dedicated to empowering women to own their own business and rise out of poverty.
What clients have to say
"I shared my workview and heard what work meant to my colleagues, and I learned so much about why we all work and the impact we want to make. I've worked with these people for a while now and never had this deep a conversation before. It was eye opening to see how much people who are so different have in common." – Participant from an agriculture company who completed an in person 1.5 day "Designing Your Life" offsite.
"The workview and lifeview conversations were profound. I connected to other post-docs, who I just met in this session, in a deep way. And I learned more about what I'm looking for in my work and career." – Participant from a government lab who completed a 3-hour "Designing Your Compass" virtual workshop.
"I feel empowered to ask for what I want! The workshop gave me the tools I need to design my job for more growth and satisfaction. The Workview conversation got me back to the contributions I want to make and why I'm here." – Participant from a financial organization who completed "Designing Your Job for Increased Satisfaction" workshop.
"I love that we focused on the issue of balance and how it impacts our lives during COVID. I got real tools to design a prototype to increase my balance and energy and left here motivated to take action. Even better we tackled this as a team and have some joint actions that could help us all. Loved the breakout conversations." – Participant from a media company who completed "Designing Balance and Energy for Optimal Performance."
"Thanks for an incredible day! It's things like this that makes me never want to leave. In a lot of the breakout sessions, many people mentioned how grateful they are to be at a company that truly cares about an employee's personal and professions growth." – Participant from a tech company in an in-person 1-day "Designing Your Life" workshop.
* Sources:
1. State of the Global Workplace, 2020
2. LinkedIn 2022, Future of Work Trends Post Covid-19
3. LinkedIn/Harris Study Nov. 2017
4. 9 Future of Work Trends Post Covid-19, Gartner, 2022
5. Microsoft Study, 2020
6. US Bureau of Labor Statistics
7. World Economic Forum June 2022
8. Women in the Workplace 2021, LeanIn and McKinsey and Company