What you will learn:
What EQ is and how it differs from IQ
How EQ impacts employee retention, culture, and the bottom line
How leaders with high EQ establish psychological safety zones that enhance innovation, engagement, and performance
How you can develop the EQ within your organization using a validated approach
Why attend:
Get a rare opportunity to engage with a renowned expert
Start the new year right with the inspiration, knowledge and tools you need to make this your best year ever!

Dr. Timothy R. Clark, an Advantage thought leader partner, is co-founder and co-creator of BlueEQ®, which aims to be the world's most comprehensive, accurate, and powerful emotional intelligence self-assessment available. A global expert in leadership development, organizational change, strategy clarification, he has recently also been promoting his new book, Leading with Character and Competence: Moving Beyond Title, Position, and Authority.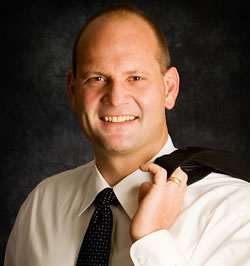 Dr. Clark earned a doctorate in social science from Oxford University, is a former three-time CEO, and 1st Team Academic All-American football player at BYU. His book, Epic Change: How to Lead Change in the Global Age (Jossey-Bass), was named best management book on organizational change by CEO Refresher.

He works with leading organizations such as Accenture, Dow, Genentech, Honeywell, Intel, Stanford, and the US Department of Treasury. He also advises a number of CEOs and executive teams on strategy, transformation, high potential programs and succession planning. He is well-known for his ability to quickly assess the strengths, weaknesses, and potential of senior leaders.

Dr. Clark's tools-based training workshop, Leading Epic Change, also available from Advantage Performance Group, has become a market leading solution in the field of change management, and is in use by many organizations across industry.
Don't miss this opportunity to join him on a live call!